Asbestos, a mineral known for its fire-resistant properties, has a long history of use in various industries. However, beneath its seemingly beneficial qualities lie hidden dangers that can pose significant risks to human health. Understanding the hidden dangers of asbestos is essential for safeguarding your total health and fitness. In this article, we will delve into the world of asbestos, exploring its history, its impact on health, and the measures you can take to protect yourself from its harmful effects.
The Origins of Asbestos
Asbestos has been used for thousands of years, dating back to ancient civilizations such as the Greeks and Egyptians. Its name is derived from the Greek word "asbestos," which means "inextinguishable." This name reflects its resistance to fire and heat, making it a prized material in construction and manufacturing.
The Industrial Boom and Widespread Use
During the Industrial Revolution, asbestos saw a surge in popularity due to its versatility and affordability. It was incorporated into various products, including insulation, roofing materials, and textiles. The construction industry, in particular, embraced asbestos for its fireproofing properties.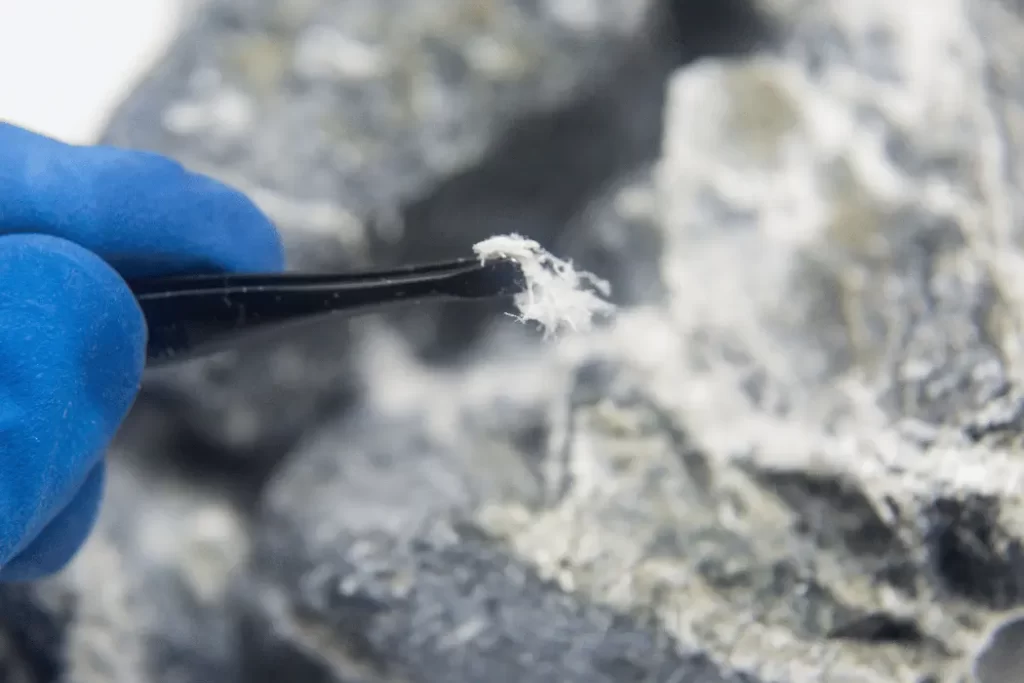 The Health Hazards of Asbestos Exposure
While asbestos offered practical advantages, it came at a steep cost to human health. Prolonged exposure to asbestos fibers can lead to severe health problems, including:
1. Asbestosis
Asbestosis is a chronic lung condition caused by inhaling asbestos fibers. Over time, these fibers scar lung tissues, impairing lung function and causing shortness of breath.
2. Mesothelioma
Mesothelioma is a rare and aggressive cancer that primarily affects the lining of the lungs, heart, or abdomen. It is almost exclusively linked to asbestos exposure.
3. Lung Cancer
Asbestos exposure significantly increases the risk of developing lung cancer, especially among smokers. The combination of smoking and asbestos exposure can have a devastating impact on lung health.
4. Pleural Thickening
Asbestos exposure can cause the pleura, the membrane surrounding the lungs, to thicken. This condition can restrict lung expansion, leading to chest pain and breathing difficulties.
Understanding the Hidden Dangers
One of the most insidious aspects of asbestos-related diseases is their latency period. Symptoms may not manifest for decades after initial exposure, making it challenging to identify and treat these conditions in their early stages.
The Dangers of DIY Renovations
Homeowners engaging in DIY renovations should be especially cautious. Older homes may contain asbestos in various materials like insulation, flooring, and ceiling tiles. Disturbing these materials without proper precautions can release asbestos fibers into the air, endangering both you and your family.
Protecting Yourself from Asbestos Exposure
1. Professional Inspection
Before renovating an older home or building, consider hiring a professional asbestos floor tiles inspector. They can identify potential asbestos-containing materials and recommend safe removal or encapsulation procedures.
2. Safe Removal
If asbestos is present, never attempt to remove it yourself. Hire a licensed asbestos removal contractor who has the necessary training and equipment to handle asbestos safely.
3. Personal Protective Equipment
If you work in an industry where asbestos exposure is possible, always wear appropriate personal protective equipment (PPE) such as respirators, gloves, and coveralls.
Conclusion
Asbestos, once celebrated for its fire-resistant qualities, hides a dark secret – its potential to cause devastating health issues. Whether in homes, workplaces, or industrial settings, asbestos exposure poses a significant risk. To protect yourself and your loved ones, stay informed about the hidden dangers of asbestos and take proactive measures to avoid exposure.