Unlock the secrets to ageless beauty and achieve taut skin at any age. Explore effective skincare techniques, lifestyle habits, and innovative treatments that promote youthful and radiant skin. Discover the power of a comprehensive approach to total health and fitness, and how it contributes to maintaining taut and vibrant skin. Embrace a holistic skincare routine and unleash your timeless beauty.
The Importance of Healthy Skin
Healthy skin is not only a matter of aesthetics but also a reflection of overall well-being. It serves as a protective barrier against external factors, regulates body temperature, and plays a crucial role in immune function. Taking care of your skin is an investment in your overall health and appearance.
Understanding Aging and Skin
As we age, our skin undergoes natural changes. Collagen and elastin, the proteins responsible for skin elasticity, gradually decline, leading to sagging and wrinkles. Additionally, factors like sun exposure, pollution, and lifestyle choices can accelerate the aging process. Understanding these changes is essential to effectively address them.
Essential Skincare Habits
Establishing a consistent skincare routine is key to achieving taut skin. This includes cleansing, exfoliating, and moisturizing regularly. Choosing products suitable for your skin type and incorporating targeted treatments can help address specific concerns such as fine lines, uneven texture, and dullness.
Hydration for Radiant Skin
Proper hydration is vital for maintaining healthy skin. Drinking an adequate amount of water and using hydrating skincare products can improve skin plumpness and reduce the appearance of wrinkles. Additionally, incorporating foods rich in water content, such as fruits and vegetables, can contribute to overall hydration.
Nourishing from Within
A balanced diet rich in vitamins, minerals, and antioxidants is essential for vibrant and youthful-looking skin. Foods like berries, leafy greens, fatty fish, and nuts provide the necessary nutrients that promote skin health. Additionally, reducing the consumption of processed foods and sugar can benefit the skin.
Protection from Harmful UV Rays
Sun protection is a crucial aspect of skincare at any age. Overexposure to harmful ultraviolet (UV) rays accelerates skin aging and increases the risk of skin cancer. Applying sunscreen, wearing protective clothing, and seeking shade during peak sun hours are effective ways to shield your skin from UV damage.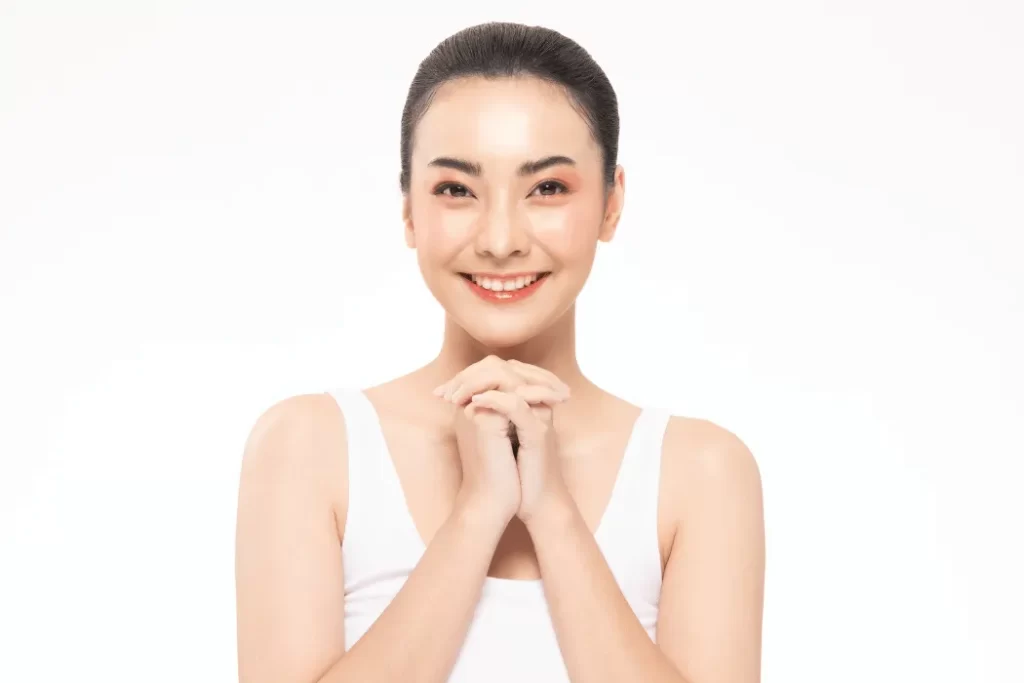 The Power of Antioxidants
Antioxidants are superheroes for the skin. They help combat free radicals, which are unstable molecules that contribute to skin aging. Incorporating antioxidant-rich ingredients like vitamin C, green tea extract, and resveratrol into your skincare routine can provide anti-aging benefits and promote skin radiance.
Boosting Collagen Production
Collagen is a fundamental component of youthful skin. While its natural production decreases with age, certain habits and ingredients can stimulate collagen synthesis. Regular exercise, collagen-boosting skincare products, and a diet rich in collagen-boosting nutrients like vitamin C and amino acids can support firmer and more resilient skin.
Non-Invasive Skin Tightening Techniques
Non-invasive skin tightening techniques offer effective options for enhancing skin tightness and firmness. Procedures like radiofrequency, ultrasound, and laser treatments stimulate collagen production and promote skin tightening without the need for surgery or extensive downtime.
Professional Treatments for Firmer Skin
For those seeking more advanced solutions, professional treatments can provide significant improvements in skin tautness. Options such as chemical peels, micro-needling, and dermal fillers can help address specific concerns and rejuvenate the skin, leading to a more youthful and tightened appearance.
Embracing a Holistic Approach
Achieving ageless beauty involves more than just skincare products and treatments. A holistic approach encompasses overall well-being, including stress management, quality sleep, regular exercise, and healthy lifestyle choices. These factors contribute to skin health and radiance from the inside out.
Lifestyle Factors and Skin Health
Unhealthy lifestyle choices like smoking, excessive alcohol consumption, and poor dietary habits can negatively impact skin health and accelerate aging. Quitting smoking, moderating alcohol intake, and adopting a nutritious diet rich in antioxidants and anti-inflammatory foods can greatly benefit skin health and promote tautness.
Conclusion
Taut skin is within reach, regardless of your age. By adopting essential skincare habits, protecting your skin from harmful factors, considering professional treatments, and embracing a holistic lifestyle, you can maintain a youthful and vibrant complexion. Remember, ageless beauty is not about reversing time, but rather about embracing your unique beauty and nourishing your skin for long-term health and vitality.