If you're looking for a way to keep your hair healthy and shiny, then coconut shampoo might be the solution you need. Coconut oil is a popular ingredient in many beauty products because of its numerous benefits, and coconut shampoo is no exception. Using a natural coconut shampoo can contribute to the total health and fitness of your hair, leaving it nourished, moisturized, and looking its best. In this article, we will explore the advantages of using coconut shampoo for healthy hair.
What is Coconut Shampoo?
Coconut shampoo is a hair care product made from natural coconut oil and other ingredients. It is free of harsh chemicals, such as sulfates and parabens, which can damage hair and scalp. Coconut shampoo is gentle and safe to use on all hair types, including color-treated hair.
Coconut shampoo works by nourishing hair follicles and strengthening hair strands. It contains medium-chain fatty acids that penetrate hair shafts, helping to moisturize and protect hair from environmental damage.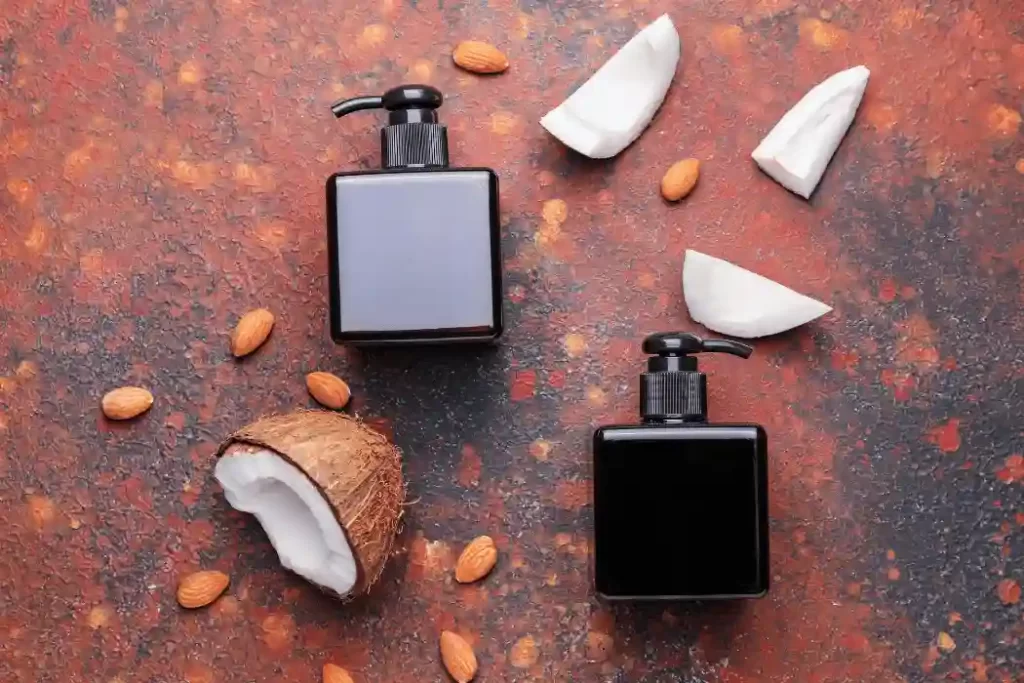 Benefits of Coconut Shampoo
Coconut shampoo offers several benefits that make it a popular choice for people who want to maintain healthy hair.
Moisturizing Properties
One of the main benefits of using coconut shampoo is its moisturizing properties. Coconut oil contains fatty acids that can penetrate hair strands, helping to keep hair hydrated and nourished. This can help reduce hair breakage and split ends, leaving hair soft and shiny.
Promotes Hair Growth
Coconut oil has been shown to promote hair growth by penetrating the hair shaft and nourishing hair follicles. It contains lauric acid, which has antimicrobial properties that can help prevent hair loss and promote healthy hair growth.
Reduces Hair Breakage
Using coconut shampoo regularly can help reduce hair breakage by strengthening hair strands. Coconut oil contains proteins that can help repair damaged hair and prevent further damage. This can lead to stronger, healthier hair that is less prone to breakage and split ends.
Controls Dandruff
Coconut oil has antifungal and antimicrobial properties that can help control dandruff and other scalp conditions. Using coconut shampoo can help soothe an itchy, irritated scalp and reduce the appearance of flakes.
Read more about Peppermint Tea for Hair Growth.
How to Use Coconut Shampoo
Using coconut shampoo is easy. Simply wet your hair, apply a small amount of shampoo to your scalp, and massage it in gently. Rinse thoroughly with water and repeat if necessary. For best results, follow up with a conditioner that also contains coconut oil.
Choosing the Right Coconut Shampoo
Coconut shampoo is becoming increasingly popular due to its natural ingredients and numerous benefits for healthy hair. However, not all coconut shampoos are created equal. Choosing the right one for your hair type and needs is important to achieve the best results. Here are some things to consider when selecting a coconut shampoo:
Ingredients
Look for a coconut shampoo that contains natural ingredients and is free of harsh chemicals, such as sulfates and parabens. These chemicals can damage hair and scalp and may lead to dryness, irritation, and breakage.
Hair Type
Consider your hair type when choosing a coconut shampoo. If you have dry or damaged hair, look for a moisturizing formula that contains coconut oil and other nourishing ingredients. If you have oily hair, choose a lighter formula that won't weigh your hair down.
Scalp Condition
If you have a dry or itchy scalp, look for a coconut shampoo that contains ingredients like tea tree oil or aloe vera to soothe and moisturize the scalp. If you have dandruff, look for a formula that contains antimicrobial ingredients like coconut oil and salicylic acid to control flakes and prevent scalp infections.
Brand Reputation
Look for a reputable brand that uses high-quality ingredients and has positive reviews from customers. Avoid brands that make unrealistic claims or use questionable marketing tactics.
Price
While price shouldn't be the only factor in choosing a coconut shampoo, it's important to consider your budget. Some natural and organic brands can be more expensive, but may be worth the investment if they contain high-quality ingredients and deliver the results you're looking for.
Conclusion
Coconut shampoo is a natural and effective way to maintain healthy hair. Its benefits include nourishing and strengthening hair, preventing hair loss, moisturizing hair, reducing dandruff, and improving scalp health. By choosing the right coconut shampoo, you can enjoy all these benefits and keep your hair looking healthy and shiny.