Have you ever looked in the mirror and noticed that your eyes look different from one another? Or have you had trouble applying eyeliner evenly on both sides? Uneven eyes can be a result of genetics, aging, or previous surgeries, which can affect not only one's appearance but also the functionality of the eyes. Canthoplasty is a cosmetic procedure that can help improve the symmetry and functionality of the eyes. While canthoplasty is a cosmetic procedure that specifically targets the eyes, it can still play a role in a person's total health and fitness by improving eye symmetry and functionality. In this article, we will discuss what canthoplasty is, how it works, and what to expect during the procedure and recovery.
What is Canthoplasty?
Canthoplasty is a surgical procedure that involves tightening or repositioning the outer corners of the eyes. This procedure can be performed for both cosmetic and functional reasons. Canthoplasty can address issues such as drooping eyelids, sagging lower eyelids, and asymmetrical eyes. The goal of canthoplasty is to create a more aesthetically pleasing and symmetrical appearance while also improving the functionality of the eyes.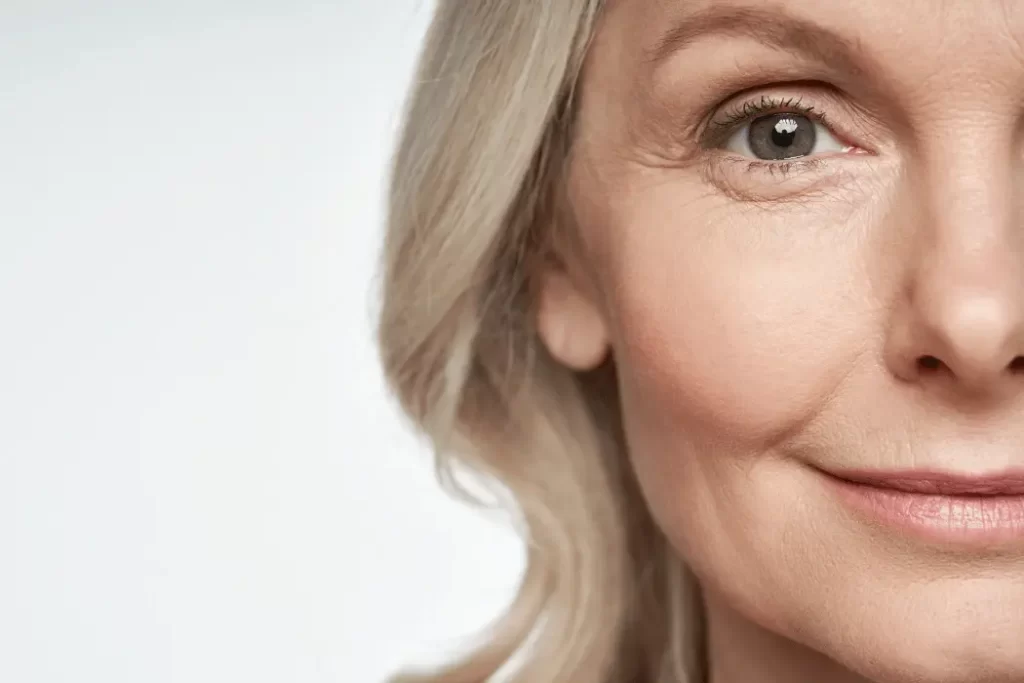 Who is a good candidate for canthoplasty?
Canthoplasty is a good option for anyone who is experiencing issues with eye symmetry or functionality. This procedure is typically recommended for patients who have small or uneven eyes, or for those who have trouble fully closing their eyes. Additionally, canthoplasty may be recommended for patients who have experienced trauma to the eye area or who have had previous eye surgeries that have left them with asymmetrical or non-functional eyes.
Read more about Botox Under Eyes.
Types of Canthoplasty
There are several types of canthoplasty, each with its own technique and goal. These include:
Lateral Canthoplasty
Lateral canthoplasty involves tightening the outer corner of the eye horizontally. This procedure can be performed alone or in conjunction with other procedures such as blepharoplasty (eyelid surgery).
Medial Canthoplasty
Medial canthoplasty involves tightening the inner corner of the eye. This procedure is often done to address issues such as inward turning eyelids or tear duct problems.
Canthopexy
Canthopexy is a less invasive procedure than canthoplasty, which involves repositioning the outer corner of the eye without tightening it. This procedure is often done to correct minor asymmetry issues.
How Does Canthoplasty Work?
Canthoplasty is performed under local or general anesthesia, depending on the extent of the surgery. The surgeon will make an incision in the outer corner of the eye and reposition or tighten the canthal tendon, which is the fibrous tissue that holds the eyelids in place. The surgeon may also remove excess skin or fat to create a more symmetrical appearance.
The procedure takes about 1-2 hours to complete, depending on the extent of the surgery. After the procedure, the surgeon will apply a dressing or tape to the eyes to reduce swelling and promote healing.
What to Expect During Recovery?
After canthoplasty, the eyes may feel swollen, bruised, and tender. Patients may experience some discomfort and redness, which can be managed with pain medication and cold compresses. Patients are advised to rest with their heads elevated for the first few days after the procedure to reduce swelling.
Stitches are usually removed after 7-10 days, and patients can return to work and other daily activities after 1-2 weeks. However, it may take several weeks or months for the final results to be visible, as the swelling subsides and the tissues heal.
Risks and Complications
As with any surgery, canthoplasty carries some risks and complications, including:
Bleeding
Scarring
Vision changes
Eye irritation or dryness
It is important to discuss the risks and benefits of canthoplasty with your surgeon and follow all pre- and post-operative instructions carefully.
How long do the results of canthoplasty last?
The results of canthoplasty are typically long-lasting, with many patients enjoying the benefits of their procedure for several years. However, as with all cosmetic procedures, the results may vary depending on the individual.
Are there any non-surgical alternatives to canthoplasty?
While canthoplasty is the most effective way to correct eye asymmetry and functionality issues, there are some non-surgical alternatives that may be considered. These alternatives include the use of injectable fillers and Botox to improve eye symmetry and function.
Conclusion
Canthoplasty is a safe and effective surgical procedure that can improve eye symmetry and functionality for patients who are experiencing these issues. By choosing a skilled and experienced surgeon, patients can achieve the best possible results and enjoy the benefits of their procedure for years to come.