Nasal sprays are widely used for the treatment of various nasal conditions like congestion and allergies. However, prolonged usage of these sprays can lead to addiction, causing adverse effects on our health. Addiction to nasal sprays can be challenging to overcome and can affect our daily lives. In this article, we will discuss the dangers of nasal spray addiction, its symptoms, and ways to overcome it. Breaking the habit of nasal spray addiction is crucial for total health and fitness as prolonged usage can lead to adverse effects on our well-being. We will provide tips on how to break the habit of nasal spray addiction, giving you a better understanding of how to maintain good nasal health.
The Dangers of Nasal Spray Addiction
Nasal sprays contain chemicals that can cause dependence, making it difficult for individuals to quit using them. When used for an extended period, the nasal tissues become reliant on the medication to function properly, leading to addiction. Long-term use of nasal sprays can also cause adverse effects such as inflammation, nasal bleeding, and even perforation of the nasal septum.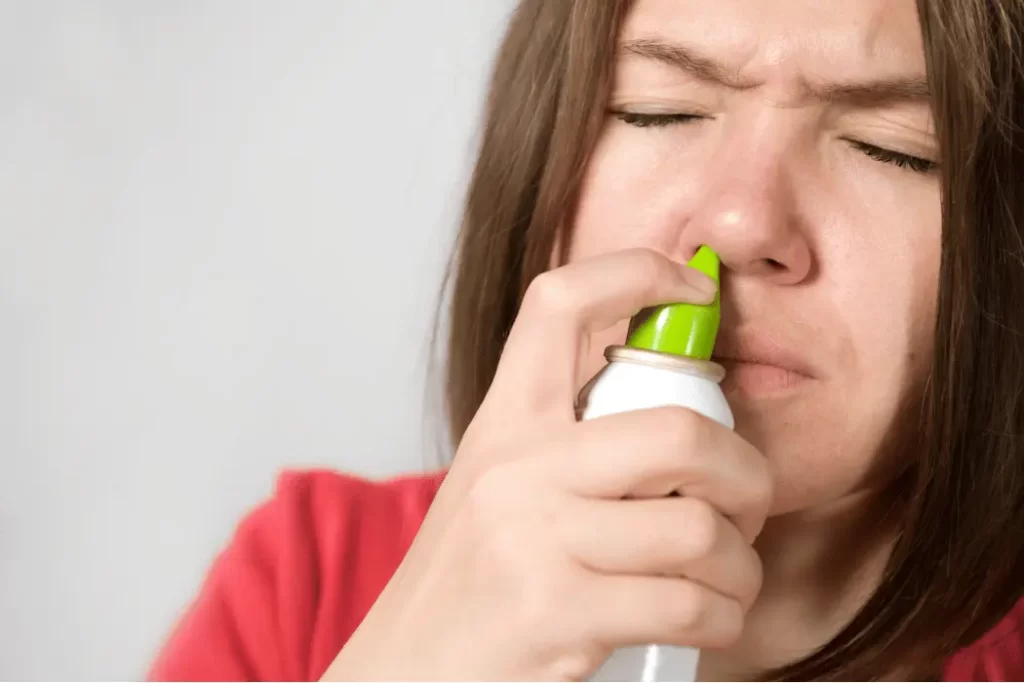 Symptoms of Nasal Spray Addiction
The symptoms of nasal spray addiction include rebound congestion, which occurs when the nasal tissues swell when the medication wears off, leading to a cycle of increased use. Other symptoms include a persistent runny nose, difficulty breathing, headaches, and fatigue. If you experience any of these symptoms, it is essential to seek medical attention.
Read more about Quit Smoking Holistically.
How to Overcome Nasal Spray Addiction
Overcoming nasal spray addiction requires commitment and a plan. Here are some steps to help you break the habit:
1. Gradual Reduction
Abruptly stopping nasal spray use can cause severe withdrawal symptoms, making it challenging to quit. Gradually reduce the frequency and amount of the medication you use until you no longer need it.
2. Saline Nasal Sprays
Saline nasal sprays can provide relief from congestion and other symptoms without causing addiction. Switch to a saline spray to reduce dependence on the medication.
3. Consult a Healthcare Professional
If you are struggling to overcome nasal spray addiction, consult a healthcare professional. They can provide guidance on how to safely quit using the medication and recommend alternative treatments.
4. Identify Triggers
Identify triggers that lead to the use of nasal sprays and find alternatives to manage them. For example, if allergies trigger nasal congestion, consider allergy shots or other allergy medications.
5. Seek Support
Breaking the habit of nasal spray addiction can be challenging, so seek support from family and friends. Joining a support group can also provide encouragement and accountability.
Conclusion
Nasal spray addiction can cause significant health complications and affect your quality of life. Overcoming this addiction requires commitment, a plan, and support. Gradually reducing the use of the medication, switching to saline nasal sprays, seeking medical help, identifying triggers, and seeking support are all steps you can take to break the habit of nasal spray addiction.